Making Sense of Ottawa Shooting
October 22, 2014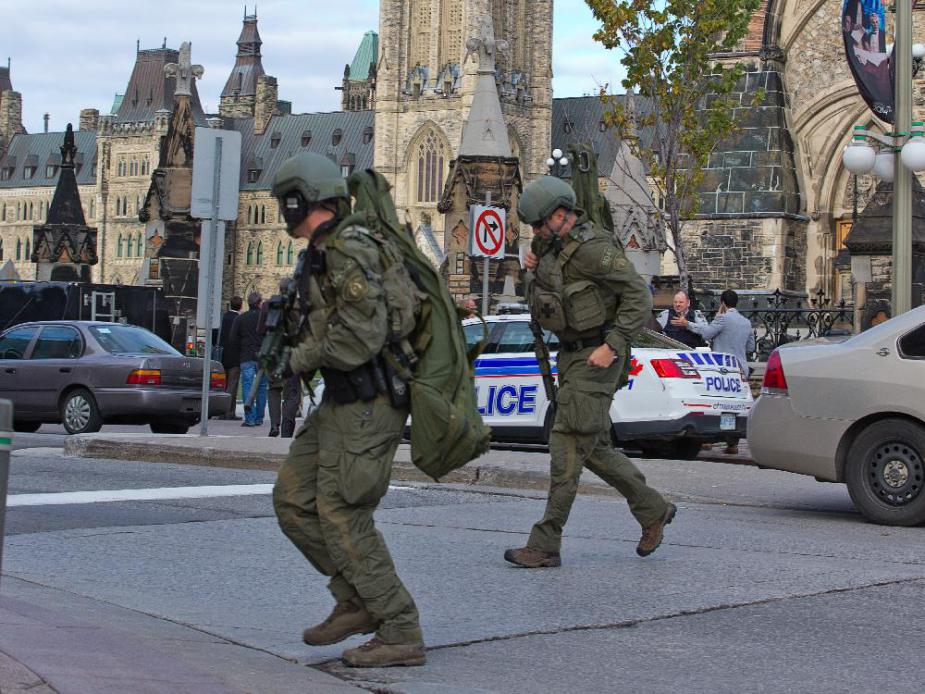 Everything was calculated to exaggerate
the threat. Here's why.
If Bibeau was working for ISIS,
and ISIS is Western-backed,
then this indeed was a false flag.

by Henry Makow Ph.D. Because I am a Canadian
, some readers have asked for my take on the attack Wednesday on two of Canada's national institutions.
First, an honor guard at the National War Monument, Cpl. Nathan Cirrilo, was shot and killed. Afterward the shooter, Michael Abdul Zehaf Bibeau, whose father is from Libya, was able to enter the Parliament Building where he fired off some rounds before being killed.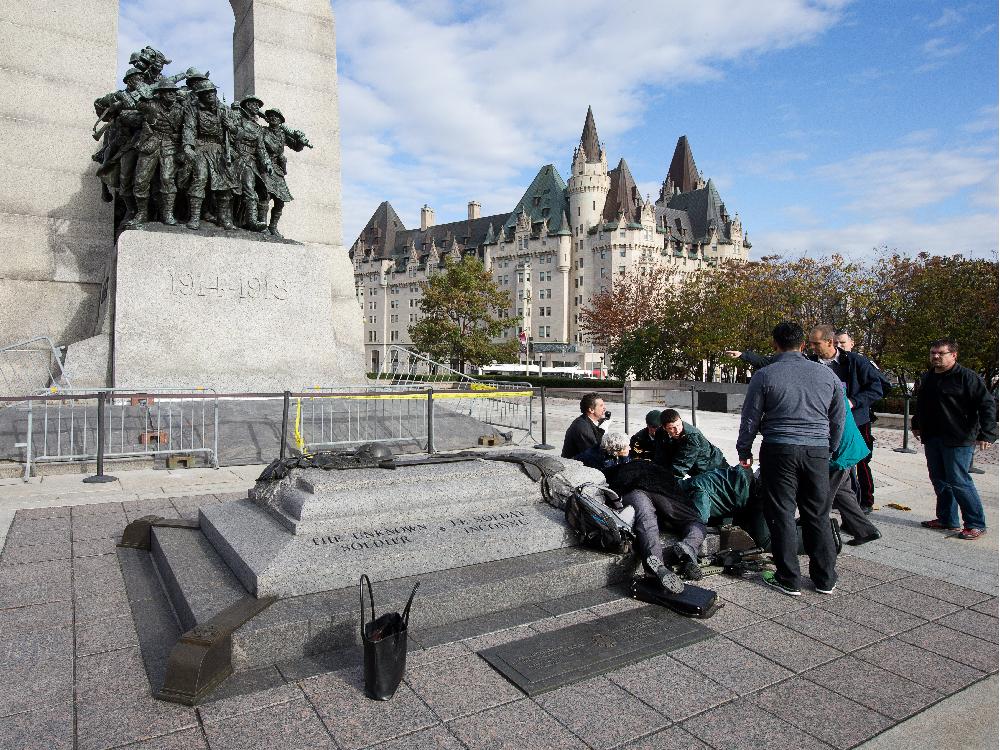 (Bystanders tend to Cirrilo at War Memorial)
The fact that Bibeau was able to enter the Parliament Buildings with a rifle is highly suspicious. The press entrance he used is protected by airport-like security and guards.
Didn't they know a shooting had just taken place a few blocks away?

I see this incident in the context of what Albert Pike predicted in his famous letter to Mazzini. The Third World War would be between Zionists and Islam.
There is a need for all Westerners to feel like Israelis, under the constant threat of terror. This goes a long way toward meeting that demand.
In order to have a confrontation between Zionists and Islam, you need to build up an Islamic enemy. ISIS fills that role.
It was created by "Zionist" intelligence services: CIA, CSIS, Mossad, etc. (They can't demonize all Muslims because they would have to explain why they are importing so many.)
Then you have the Zionist-controlled nations -- the US, Canada, UK, France etc.-- declare war on ISIS. Thus, even though Canada had just extricated itself from Afghanistan, and never participated in Iraq, Stephen Harper is sending six jets to Iraq and 600 support staff to make sure they run.
In response, ISIS has warned of terror attacks, and right on schedule there have been two now.
Two soldiers were hit by a car in Quebec on Monday.
One died.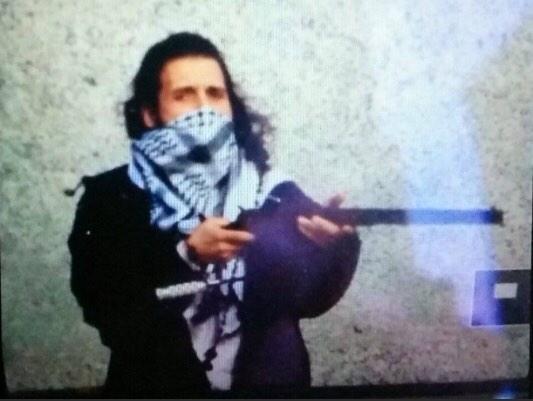 ISIS apparently posted this image of Bibeau. If he was indeed working for ISIS, and ISIS is Western-backed, then this indeed was a false flag.

As we all know by now, the mass media is a collaborator in present and future wars, including all false flag terror.

CHICKEN LITTLES
What gets me is the exaggerated sense of danger and media hysteria Wednesday, as if the purpose was to just plain frighten Canadians.

Although the incident took place at 10 a.m., the whole downtown was in "lock down" until evening. They acted like there were another shooter on the loose when there was zero evidence of one. How hard is it to count the shooters?
Why pretend there are more than one unless you want to exaggerate the event?
Members of Parliament, office workers etc were stuck inside all day for no reason. Children in the Parliamentary Daycare were stuck there until early evening.
The hockey game between the Ottawa Senators and Toronto Maple Leafs place 25 miles away was cancelled. How better make Canadians feel threatened than to take away their hockey?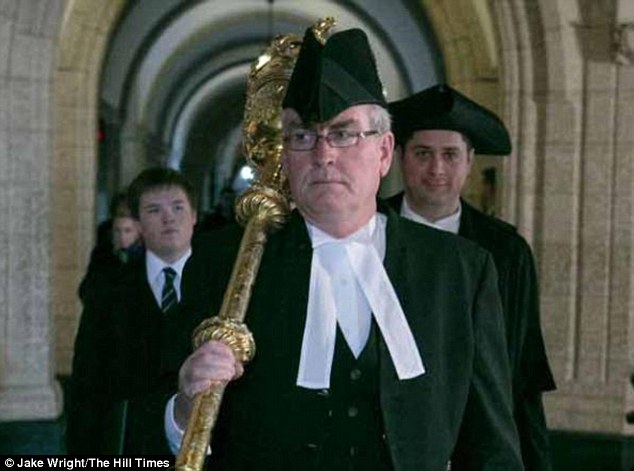 (left, Vickers)
Bibeau was killed by the Sargeant at Arms, Kevin Vickers, age 58. The old guy felled the shooter using his antiquated handgun. Where were the Tactical Squads and Swat Teams with their automatic weapons?
Meanwhile the Members of Parliament cowered in their locked caucus rooms, while the nation's figurehead leaders were whisked away to safety. Stores were closed. Downtown office workers waited anxiously waited for news while other buildings were "evacuated." Everything was calculated to exaggerate the threat.

In the evening, Prime Minister Netanyahu, I mean Harper went on TV and said Canada would not be intimated by the Islamists. The whole exercise seemed calculated to make Canadians feel threatened like Israelis are, and more committed to the Israeli cause, which Harper has said he would defend to the last Canadian. I guess that war has begun.
------
First Comment from Harry
I guess I'll have to rely on you, Henry, to keep me up to date on this latest bullshit Zionist maneuver, as the whole international scene has become too ridiculous for me to invest any time in.
I don't watch TV or listen to a radio, anymore. Out of curiosity, I switched on the truck radio a few times, briefly, throughout the day, and sure enough the crap was still being spewed forth by our mindless and complicit media. Learned some new words, though... like "radicalized". Lol! I guess men like us are "radicalized", too, in some sense.
"Prime Minister Netanyahu"... Lol, good one! Though I've always preferred "Nutandayahoo", myself. Both are 'special' cases, nonetheless. Equally worthless, in my view.
My antipathy for Prime Minister Nutandayahoo grows with each passing day. I listened to his canned speech which I would compare to a root canal without anesthesia, in terms of pleasantry. I've never liked the bozo and now I know why. The 'attack' was inevitable... I'll bet Nutandayahoo was crying for the opportunity to subject Canada to some kind of false flag, so he could play the victim like the UK and the US. Little brother likes to be with the big boys, too... or should I say the little ferret-face likes to hang with the big weasels? Even if it wasn't an overt attack, his moronic foreign policy has no doubt inspired many of us to want to shoot the bastard full of holes.
In any case, I'll be sleeping soundly IN my bed, tonight, and not UNDER it. Sorry, CBC, your plan failed!
---
You can find this article permanently at
http://henrymakow.com/2014/10/making-sense-of-ottawa-shootin.html
Henry Makow received his Ph.D. in English Literature from the University of Toronto in 1982. He welcomes your comments at
Comments for "Making Sense of Ottawa Shooting "
---
---
---