Russian Sovereignty Under Attack- Putin
July 24, 2014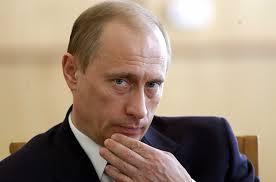 "The very notion of state sovereignty is being washed out."

WHAT YOU WON'T HEAR IN THE ILLUMINATI-CONTROLLED MASS MEDIA:

A reader tipped me to an important statement made by Vladimir Putin Tuesday
to the Russian Security Council at the Kremlin. He said Russia is under attack
by the globalists who wish to exploit internal divisions to destabilize Russia and install a
puppet, as they have done in so many places. He says Russia cannot be expected to turn its back
on fellow Russians living in E. Ukraine. The ABM system installed by NATO in Poland and inevitably in Ukraine is an offensive system. Russia must be prepared for war. I think his opposition to the Illuminati banker-controlled NWO (or "unipolar world" as he puts it) is credible. The Illuminati Jews and their Masonic proxies are sowing the seeds for WW3. We in the West will get what we deserve for allowing them to subvert our countries.

Here are key excerpts from his statement:
However, ever more frequently today
we hear of ultimatums and sanctions. The very notion of state sovereignty is being washed out. Undesirable regimes, countries that conduct an independent policy or that simply stand in the way of somebody's interests get destabilized. Tools used for this purpose are the so-called colour revolutions, or, in simple terms - takeovers instigated and financed from the outside.
The focus is of course on internal problems. Any country always has plenty of problems, especially the more unstable states, or states with a complicated regime. Problems do exist, still it is not clear why they should be used to destabilize and break down a country - something we see rather frequently in various parts of the world.
Frequently the forces used here are radical, nationalist, often even neo-fascist, fundamental forces, as was the case, unfortunately, in many post-Soviet states, and as is the case with Ukraine now. What we see is practically the same thing.
People came to power through the use of armed force and by unconstitutional means. True, they held elections after the takeover, however, for some strange reason, power ended up again in the hands of those who either funded or carried out this takeover. Meanwhile, without any attempt at negotiations, they are trying to suppress by force that part of the population that does not agree with such a turn of events.
At the same time, they present Russia with an ultimatum: either you let us destroy the part of the population that is ethnically, culturally and historically close to Russia, or we introduce sanctions against you. This is a strange logic, and absolutely unacceptable, of course.
----
Undoubtedly, such methods will not work with Russia. The recipes used regarding weaker states fraught with internal conflict will not work with us. Our people, the citizens of Russia will not let this happen and will never accept this.
However, attempts are clearly being made to destabilize the social and economic situation, to weaken Russia in one way or another or to strike at our weaker spots, and they will continue primarily to make us more agreeable in resolving international issues.
So-called international competition mechanisms are being used as well (this applies to both politics and the economy); for this purpose the special services' capabilities are used, along with modern information and communication technologies and dependent, puppet non-governmental organizations - so-called soft force mechanisms. This, obviously, is how some countries understand democracy.
We have to give an adequate response to such challenges, and, most importantly, to continue working in a systematic way to resolve the issues that carry a potential risk for the unity of our country and our society.
----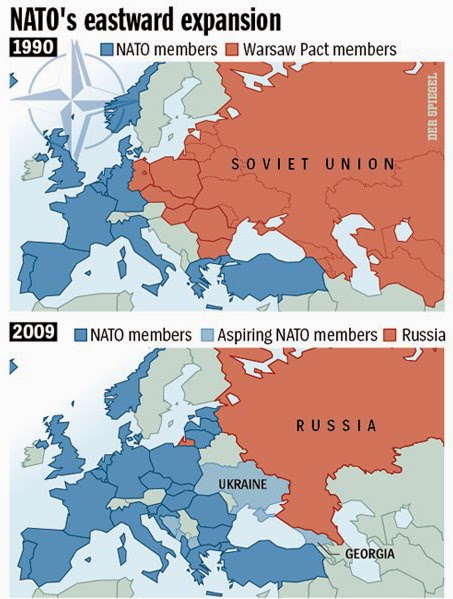 I also feel that we must think about additional steps to decrease the dependence of the national economy and financial system on negative external factors. I am not just referring to instability in global markets, but possible political risks as well.
Fourth, our Armed Forces remain the most important guarantor of our sovereignty and Russia's territorial integrity. We will react appropriately and proportionately to the approach of NATO's military infrastructure toward our borders, and we will not fail to notice the expansion of global missile defence systems and increases in the reserves of strategic non-nuclear precision weaponry.
We are often told that the ABM system is a defence system. But that's not the case. This is an offensive system; it is part of the offensive defence system of the United States on the periphery. Regardless of what our foreign colleagues say, we can clearly see what is actually happening: groups of NATO troops are clearly being reinforced in Eastern European states, including in the Black and Baltic seas. And the scale and intensity of operational and combat training is growing. In this regard, it is imperative to implement all planned measures to strength our nation's defence capacity fully and on schedule, including, of course, in Crimea and Sevastopol, where essentially we need to fully recreate the military infrastructure.
-----
Related-
MH-17 Atrocity is Another Illuminati False Flag
----------
NATO Poland base may be prepared for blitz against Russia
---
You can find this article permanently at
http://henrymakow.com/2014/07/russian-sovereignty-under-attack.html
Henry Makow received his Ph.D. in English Literature from the University of Toronto in 1982. He welcomes your comments at
Comments for "Russian Sovereignty Under Attack- Putin "
---
---
---