Neurologist Andrew Moulden Was Murdered for Exposing Vaccine Racket
December 21, 2022
(Canadian neurologist Andrew Moulden, PhD. MD 1964-2013 explains it all here in 20 six-minute segments. He was told to play ball or have the ball taken away. He wouldn't play ball and they killed him.)

Healthcare is a bigger business than war. They cannot leave illness to chance.
A Satanic cult exploits and controls its members by making them sick. This is happening to the vaccinated.
According to Prof Delores Cahill, the corona vaccines are genocidal. Begin at 31.20.

She says the vaccines create "GMO human beings" and the die-off will be apparent in six month.

Orwell's dystopia is here. People were being given the option. Take an unapproved "vaccine", get sick and die; OR be fired.

Andrew Moulton did not live to see this travesty unfold. But he did shed light on how toxic vaccines really are, and how the pharmaceutical industry and government have been poisoning us for a very long time.

Often a comet will streak across the night sky and we miss it. So Andrew Moulton, a true champion of truth and freedom is murdered and flushed down the memory hole while charlatans and traitors are honored and richly rewarded. Our society is very sick.

Related
-
Dr. Andrew Moulden: Every Vaccine Produces Microvascular Damage (Bitchute)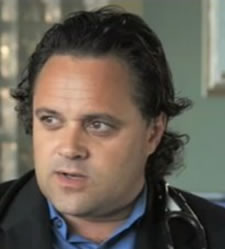 The takeaway is that the world is divided between a relatively small number of people who profit from the central banking fraud and the sheeple who are exploited by it. The former include our traitorous political, cultural and business leaders. Whether it is migration, sugar, chemtrails, gender dysphoria or vaccines, we are being poisoned. A satanic cult such as Western society controls and exploits its members by perverting, corrupting and making them sick.