I am a Sinner
September 23, 2020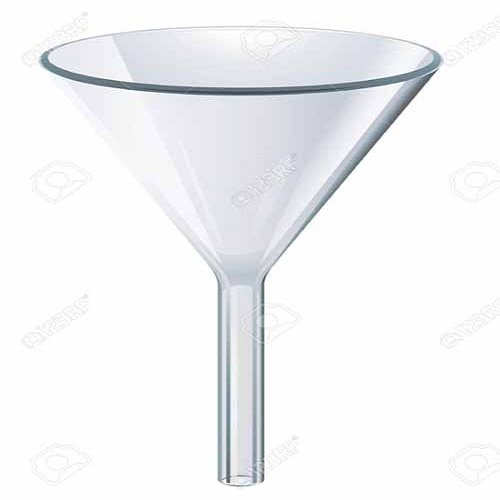 The most painful thing about dying is not having lived.
Like the narrow stem on a funnel, the mind strangles
the soul,
Consciousness (God)
fills our soul but the mind reduces
Divine Truth to a trickle. We are asleep.
When they work, cannabis edibles break off the base
and allow Divine Truth (Reality) to fill our being.
by Henry Makow PhD
So far so good.
Last night I got high and Divine Consciousness flowed into my being.
I vowed that I would not allow another day to be blighted by the vicissitudes of the stock market. I would not
consult the market until the last half-hour.
I am a sinner. I have enough money yet I have devoted too much time and energy to nursing it.
This when I should not be distracted.
Civilization is teetering at the brink.
This is my definition of sin, for me at least. I am deeply ashamed that
I was playing the market while
Humanity is being handed over to Satan. Satan had a grip on my soul.
Thanks to cannabis turning on the light, I am confident I can vastly improve my life.
So far so good. It's 1.30 p.m. and I have not looked at the market. I am calm and collected for a change.
"No man can serve two masters... Ye cannot serve God and mammon." Matthew 6:24

Money is supposed to provide "security" but in fact, the more some people have, the more insecure they are. As Samuel Butler said, enough is always a little more than one has. The wolf is always "at the door." Poverty is a state of mind.
I wanted the benefits of change without making the effort to actually change. From now on, I will live a dedicated life. I will always live in the eye of God. I will serve God not mammon.
It's much easier to change oneself than to change the world.
We cannot hear God if we do not listen.
A God-forsaken species, we must return to Reality or perish.
MORE REVELATIONS
Satanists have taught us to hate people who love God. This is the meaning of Satanic possession.
The belief in Heaven held us accountable. We need to save our souls, not our ass. It doesn't matter if our souls actually go to a better place, the belief in Heaven will make the world a better place. We were put here to create heaven on earth by doing God's Will.
The COVID hoax has confirmed that a satanic cult -- THE CABALIST CENTRAL BANKING CARTEL --does control the world. We are in the fight of our lives. How do we resist when they have all the big guns?
When we are surrounded by dupes?
Let's prove him wrong. Cannabis can show us the way to God. And God can show us how to
resist Satan and his minions.
Just loving Him is an excellent start. It drives Satanists crazy, especially if you mention Jesus.
First Comment from David C
Cannabis is a very important part of my life, and has been for ~50 years now (65 this year). Cannabis can help heal humanity, and the world we live in. Henry, you are another example of how an intelligent, intellectually sophisticated person can be a cannabis user - Carl Sagan and Dr. Feyman were both cannabis users too. I saw the negative comments you received about this subject, some people claiming cannabis is forbidden in the bible. I believe the bible tells us to use herbs as food and medicine. Cannabis may be the key component of the sacred incense used by prophets to help them commune with God. The bible also tells us we live on a stationary plane under the dome of the firmament, the luminaries revolving around above us, but most Christians seem to ignore that part too.
I don't consider myself a Christian, because all denominations seem to have been corrupted, but I do believe there are important truths in the Bible. Since many books were removed in 1684, including the important "Book of Enoch", I assume the remaining books were corrupted too, maybe some of them added which shouldn't be there (Deuteronomy?).
Besides being the most useful industrial plant in the world, cannabis is also one of the most valuable plants for food and medicine. I cured my late service dog's mammary gland cancer using homemade cannabis coconut extract. She loved licking the cannabis-coconut extract off her infected mammary gland, which medicated her topically and systemically. My new service dog loves medicinal cannabis too, and practically sucks it off my finger when offered. We recently had to stay in for over a week here in Portland, because of wildfire smoke. Since we usually take several walks a day, including playing and doing "zoomies" at the dog park, it was difficult for him to cope with the inactivity for that long period of time. I made some coconut-cannabis extract from a high-CBD strain, which helped both of us sleep through that smokey period, getting in some restful hibernation.
I've suffered from severe depression during much of my life, likely related to addiction - or more likely causing my addiction problems, but cannabis greatly helps alleviate depression for me, so I can stop using addictive substances. Humanity is going through a very difficult period, which will likely continue to worsen, so remaining spiritually healthy, and keeping our vibration levels high is of the utmost importance. Instead of dwelling on all the horrific events happening throughout the world, I've been watching many videos about rescued animals at "The Dodo" instead, which always helps me feel better, as does listening to great music. Anything that causes me to cry tears of joy is healing, and medicinal cannabis helps make that happen and keeps me living in the here and now. For ME cannabis is healing, for others - perhaps not. I appreciate your articles in favor of using cannabis, which I believe could help many more people IF they didn't have a false fear towards using it - especially elderly people (like me).