Makow-Without Religion, We're Screwed
May 27, 2020
Tibet Documentary Highlights the Importance of Religion

The Creator provided religion as the compass
to find happiness.

It is the sine qua non for human fulfillment.
Its defeat spells humanity's demise.
Our Destiny is to rendezvous with God.
Without a religious revival, mankind will
miss this date and be a Failure for all Eternity.
by Henry Makow PhD
You can't have a genuine culture without a religion. Culture depends on shared spiritual values and ideals.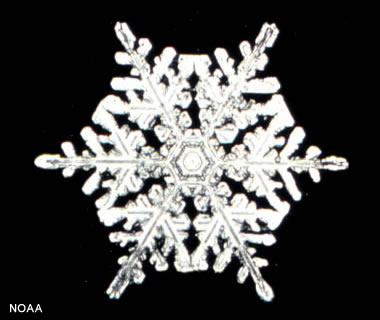 Religion is the sin qua non for fulfillment. It aligns you with God's benevolent purpose. When everyone becomes an instrument of God's Will, they miraculously align like a snowflake.
It's counterintuitive but we find love by loving not by self seeking.
I am pessimistic because the Satanists have infiltrated and destroyed most genuine religions.
They have
shredded the social fabric.
The Yogis of Tibet documentary documents
Communist China's
savage suppression of Tibetan Buddhism.
Communist China is the best national manifestation of Satanism, and a model for the New World Order.
WHO DO YOU SERVE?
The world is divided into two groups: a tiny group of people who see themselves as instruments of God, and the vast majority who pursue self-interest, usually in the form of money, sex, fame or power.
The Satanists do their best to encourage the latter group and turn it against the former.
I judge a religion by the behavior of its adherents. I am not interested in dogma.
There is no evading God. There is no other path to human fulfillment. We desperately need a genuine religious revival.
START A RELIGION!
A genuine religion can be described in 100 words or less. I invite you to help me start one.
As an example, I will offer my religious credo.
As far as humans are concerned, God is Consciousness, a spiritual dimension where spiritual ideals become self-evident, like light and darkness.
God is Consciousness. Being awake. Constant self-seeking is sleep.
We are engaged in a cosmic struggle. Satan wants to snuff out the light of God within.
Consciousness. Ultimate Reality.
The coronahoax is bringing us DOWN. Lowering our consciousness,
degrading us from Angels to fretful monkeys
.
Let's reaffirm our commitment to realizing spiritual ideals:
Truth, Beauty, Love, Goodness, Justice and Bliss.
God is all of those spiritual ideals.
God wants to know himself through us.
Humanity is going to miss its Destiny- it Rendezvous with God.
There it is. Send me your religion in 100 words. hmakow@gmail.com.
---------
First Comment by Matty D
Thanks for your honest work.
To me God basically means 'good'.
Good without an opposite.
The truth behind all dualistic perceptions.
The essence of love, which can only be unconditional.
Religion symbolizes less a return to, rather a remembering of who we really are:
one endless eternal beautiful creation of and by Consciousness.
God is the only way, the only light, the only tool and method, the true technology.
God is our spiritual father, our sensual mother, our best friend and true self.
God is waiting for all of us to return home and be forever with him.
Fearlessly.
Rony writes:
Religion is doing away with rigid theologies, belief systems and ideologies conducive to divisions between people, hatred, envy, violence and killings. It is letting unconditional, non-possessive love reign supreme. It is not reacting to others' behavior toward us as a statement about our true value but accepting that behavior, without judgement and labels, as a reflection of their peculiar state of mind.
Religion is ceasing to identify with a false sense of self - the ego and the incessant drama it generates through thoughts and mind patterns - and looking inward to unlock the inner identity, consciousness, flowing in absolute oneness with the whole - with God.
Religion is being peacefully present, rejoicing without attachment at the beauty of things, however simple, and surrendering to what is. It is not depressing over a bygone past or obsessing anxiously over an elusive future. Religion is enabling the awareness of God's presence within ourselves to manifest itself harmoniously every single moment of our everyday life.